In an effort to improve both stability and performance during live viewing of Pastor JD's messages, we have updated the LIVE page on jdfarag.org.
The most significant change that you may notice is that the LIVE page no longer displays a countdown time prior to scheduled messages - the live streams simply appear on this page when live services are occurring (at the scheduled times reflected on the LIVE page.)
Revised LIVE web site page illustrated below.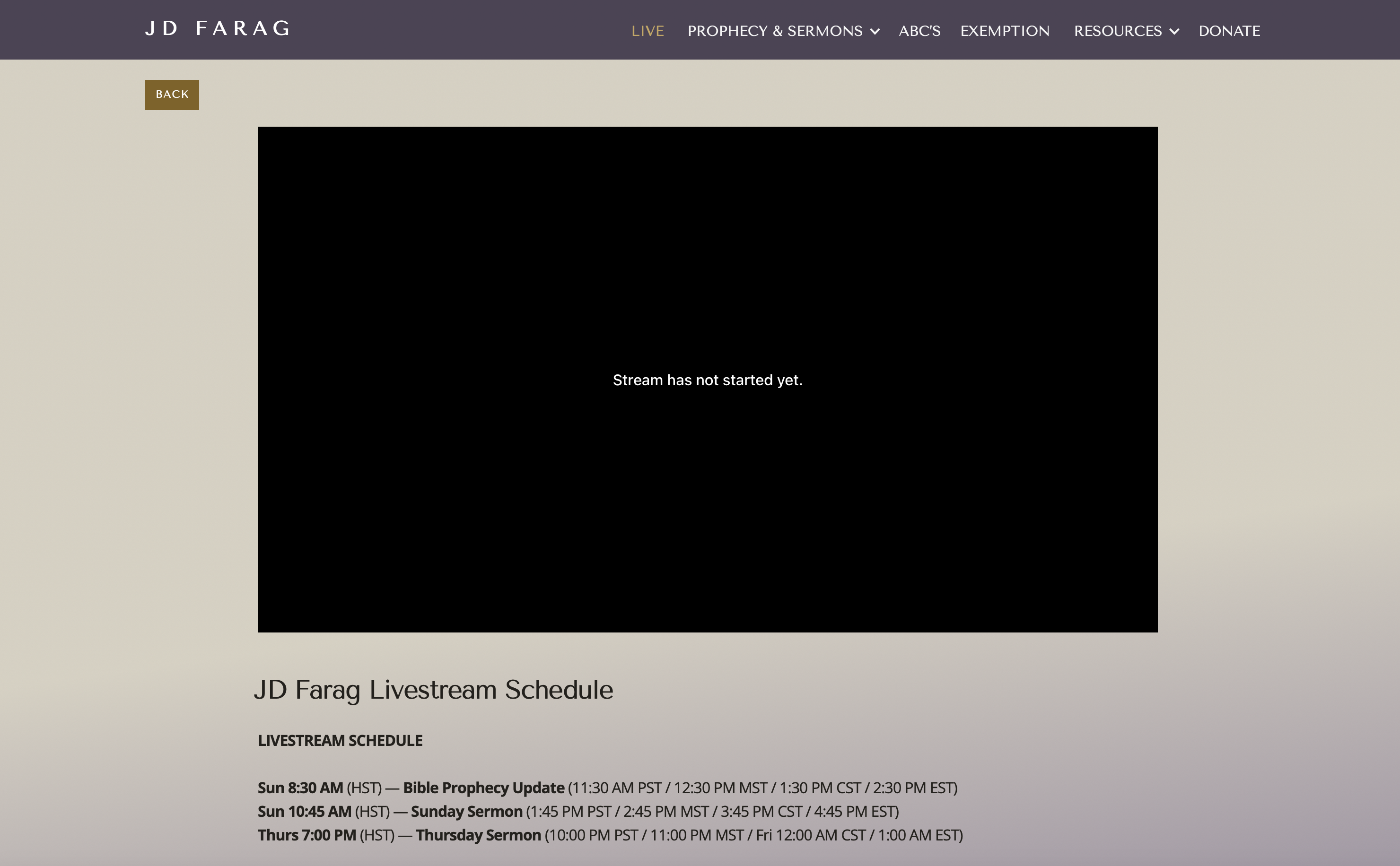 We have also updated live viewing in the jdfarag mobile apps, and have added a new "Watch LIVE on jdfarag.org" link for watching live services.
Revised Mobile apps live screen illustrated below.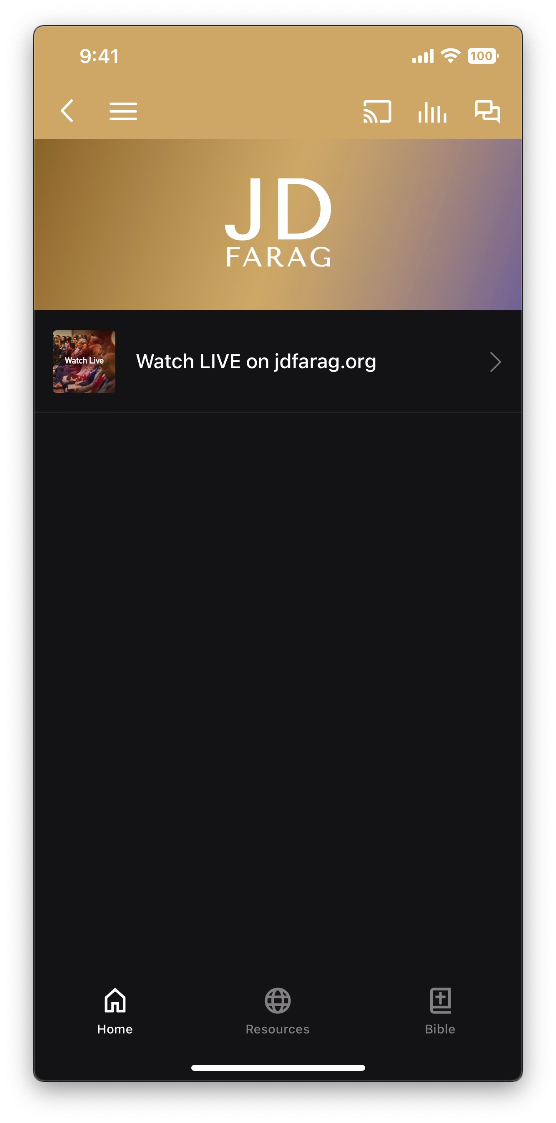 Thank you with your patience with us in making these changes, and please do not hesitate to let us know if you encounter difficulties in viewing our live services via our LIVE page on jdfarag.org by submitting a Support Request in the Support Center.